Surge Global Ltd Shows Off New Products With New Website

The Surge Can was founded in 2019, after enjoying various chewbag flavours we noticed that the generic plastic tubs they came in were not very water-resistant and didn't keep our portions very fresh. So we set about exploring ways of designing a stylish, waterproof but functional can.
We did research across various areas where snus was popular and we found that sports fans and people who enjoyed the great outdoors had looked at ways to store their portions, keeping them fresh but also something stylish and small for days on the golf course, the football pitch, fishing, festivals and more…
We found that there were a few aluminium cans out there that were quite costly and not always simplistic and often would slip from your pocket. So The Surge team created an aluminium can which is almost the same shape as the familiar plastic tub, making it easy for people to carry, we decided that the catchment lid would work for our cans too especially for our first collection as we had found that people still liked the idea of disposing of used portions discreetly.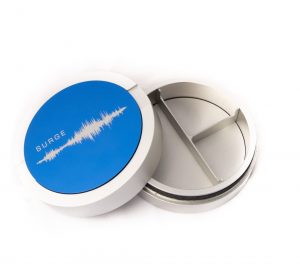 During the design process we looked at simplistic ways to create the perfect can, a stylish quirky accessory that would stand out, and a can that would be functional to ensure they kept snus fresher for longer. So we chose to make our Surge Cans from solid CNC aluminium, anodised and sandblasted for extra grip. We have also launched the very first removable Divider on the market made from solid CNC aluminium, The Surge Divider fits exclusively inside of any Surge Can and means you can carry up to 3 different nicopods/chewbags with you without your flavours mixing.
The Surge Can is different to any other can on the market and has interchangeable lids to 'Change The Can' which is our slogan. Quirky for festivals yet regal enough for a businessman or sports professional/fans.
One of our main features we wanted to include was to ensure the Surge Can would withstand the weather for anyone who enjoys the great outdoors, and also provide enough space inside to store almost 30 portions in each can which is more than a regular plastic tub. (amount depending on portion size)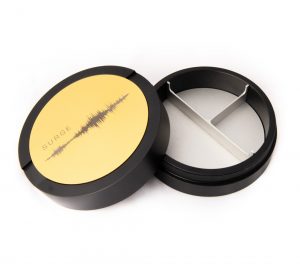 The Surge Can itself is small and compact to fit in the palm of your hand 72mm 72mm x 23mm and comes in a range of various colours from our collections
Email us: info@surge-global.com